Before using any of AMP microscopes, it is compulsory to attend a training session with an AMP staff member. Separate training sessions are required for each microscope and will be tailored to your experimental needs and level of experience. Users are never allowed to train other people. This is critical from a safety perspective.
You are welcome to request for assisted usage for any subsequent sessions if you need help, advice, a refresher or specific advanced training, we will be more than happy to help. Please arrange time in advance.
For more details about AMP rules, please kindly refer to https://ppms.asia/singascope/vdoc/?pf=2&docid=15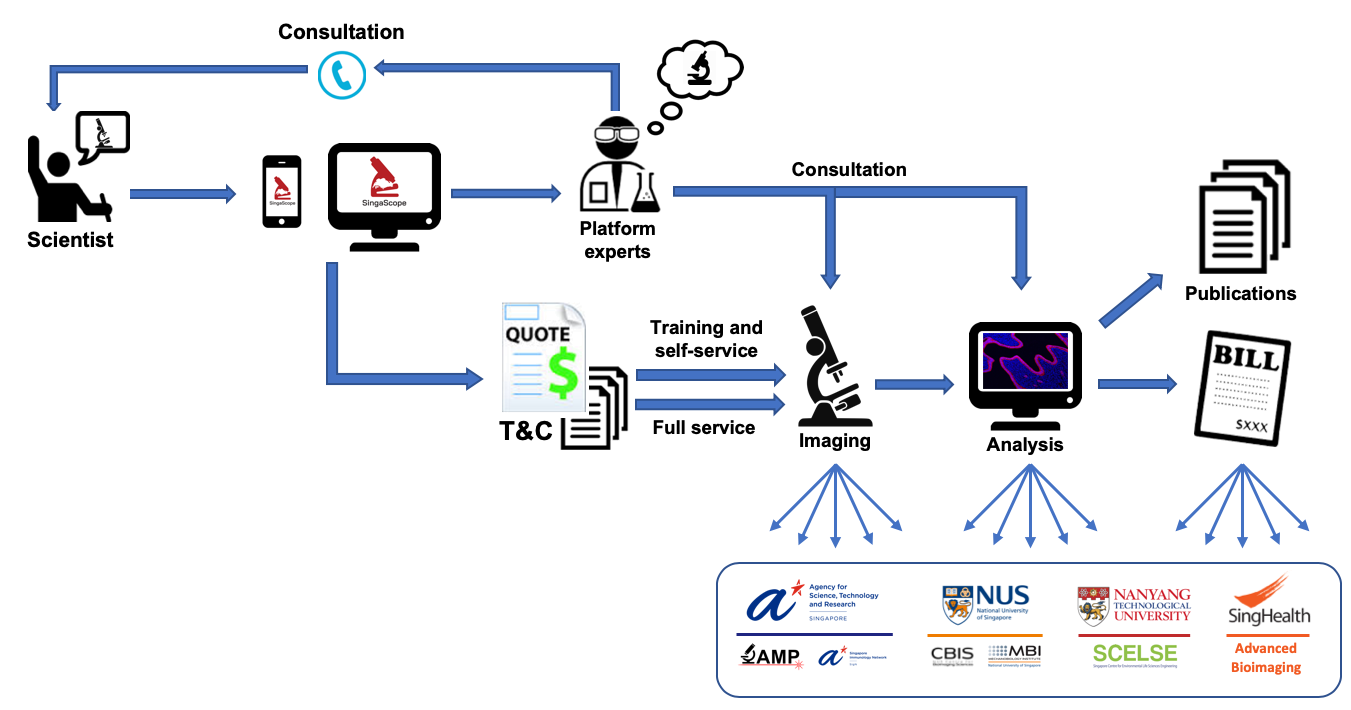 Access models
Model 1 -

User Operated


AMP staff train you how to operate a particular microscope so you can carry out your experiments autonomously. Training sessions are charged at the staff operated rate (refer to model 2; up to 3-hour session) and subsequent autonomous usage at hourly rates between $12-$50.4 for public sectors, determined based on the equipment category.


Or

Model 2 -

Staff Operated


AMP Staff work with you to carry out your microscopy experiments and sessions are charged on a per hour basis at $84-$150 without subsidy for public sectors.
Advanced microscopes, such as Multi-Photon, Light sheet UM II, are open to users only at staff-operated model.

Or

Model 3 -

Collaboration

If the knowledge, expertise and intellectual input that AMP staff can provide is of value to your research, then you are welcome to propose a collaborative project. Collaboration proposals will be reviewed and assessed against a broad set of criteria (e.g. subject matter, approach, feasibility, time required, etc.) and if approved, an RCA developed and potential co-authorship agreed upon. Model 1's charging system will apply (e.g. only instrument time is charged, staff costs are waived).
Please let us know which model you prefer, if it's just a one-off experiment then we would suggest Model 2.
Workflow